Sound System for Hire
For the truly Spanish Party experience, why not hire our Music System that comes complete with hours of Spanish Music on an iPod for easy playing for only $50+GST.
The system also has optional multi-coloured LED lights that pulse to the music and rich, bass heavy sound, you can rock any room and enjoy a thunderous sound. Speakers deliver 420 watts total (210 W + 210W, 16cm Woofer/4cm Tweeter) of power for deep, massive sound that fills any room.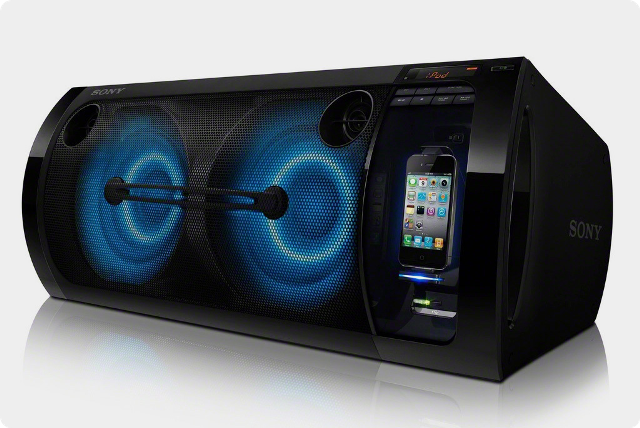 If you want to play your own music, simply dock your iPhone/iPod device (only compatible with iPhone3/4) and play and control all the music on your iPod or iPhone and charge it while it's docked or simply connect any other device via the auxillary input cable provided. Also has USB Playback, if you have a USB drive full of music
Stands wither vertically or lay horizontally with handles both sides for easy lifting. Size: 74.9cm x 41.6cm x 44.9cm